It is possible to start a business with as little capital as 30K. You only need to identify the right market and work hard to scale it. Hence, this article targets to break down some of the Top 15 Profitable Businesses to start in Kenya with 30k.
Although these businesses are viable, you need to do adequate market research to ensure some of the key business aspects are right. Some of these include;
Business Location
Pricing
Customer target
Competition
Government policies
Having this information in place greatly increases the chances of business success.
Below is a breakdown of the Top 15 profitable businesses to start in Kenya with 30k.
1.  Grocery shop
Grocery shops keep us fully supplied with our daily needed vegetables and fruits. They are found in all parts of the country and mostly in residential areas.
The startup capital for this business is not much as long as you have a structure where to sell your goods.
The majority of the 30K capital will go towards paying for rent, business permit, and stocking your shop. Some of the most in-demand products sold in grocery shops include vegetables such as kale, cabbage, potatoes, tomatoes, and onions.
You will also get fruits in these stalls such as bananas, mangoes, and pawpaw.
To succeed in this business, you should maintain high levels of hygiene and offer your customers good services. One key innovation for this business is doing home deliveries. This will greatly improve customer satisfaction.
2.  Fruit juice shop
Kenyans like fruits and as so among the largest fruit-producing countries on the continent. The hot weather has also made fruit juice among the best-selling drinks in the market.
30k capital can allow you to set up a fruit juice kiosk. You need the funds to buy a blender, small freeze, stock, and business permit to get started.
However, you can work without a fridge in the first few days to avoid depleting your capital. Fruit drinks require you to maintain high levels of hygiene to attract customers and also as compliance with the set regulations.
Some of the most common fruit juices in the market include mango, orange, passion, and cocktail juices.
3.  Poultry farming
If you can access a small land suitable for keeping poultry, then this capital can allow you to start a small poultry farm.
This involves the keeping of birds such as chickens either for meat or eggs. The capital will towards buying the young poultry or the chicks, the feeds, and setting up the structure.
One advantage of poultry farming is the availability of a ready market. This includes individuals, shops, and hotels. To learn more about chicken farming, here is a more detailed article on how to start chicken farming in Kenya.
4.  Cereal shop
You will always find a cereal shops in almost all corners of the country. cereals are healthy food components that we consume daily. Some examples of the most common items sold in a cereal shop include beans, maize, rice, and black beans.
They are also more affordable compared to other types of foods such as meats acting as a good substitute for proteins.
Hence, a cereal shop is among the top 15 profitable businesses to start in Kenya with 30K. This capital will go towards getting a shop space, business permits, and starting stock.
You will also need to get a supplier who is reliable and affordable to increase your profit margins.
5.  Mitumba clothes
The market for second-hand clothes is huge in the country employing millions of Kenyans either directly or indirectly.
With the mitumba clothes business, you should identify one line that fits your market such as children's clothes, men's, or ladies.
This way, you will manage to specialize and attract long-term customers. Mitumba clothes are readily available in places such as Gikomba.
You can either do it through a physical shop or hawking as sellers do in most towns. For this business, the profit margin normally doubles that of the buying price.
6.  Blogging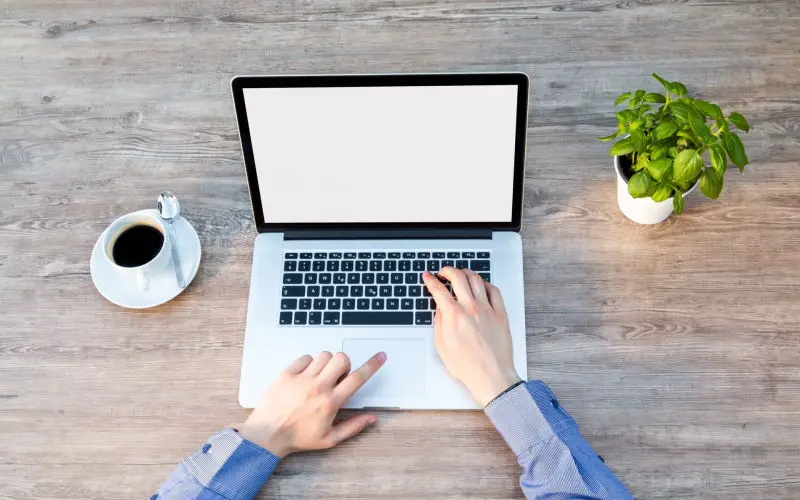 Blogging is a form of content creation. It involves having an online blog where you can attract visitors and make money through various ways such as advertising, affiliate marketing, and direct sponsorships.
To start a blog, you need to get a domain name and hosting services provider. This can cost you as little as 10,000 shillings to get.
However, a standard blog could cost more depending on the need. As such, a blog is easy to have. Unlike most businesses, blogs take time before they are profitable. This could be up to 1 year. Hence, you require patience, good marketing, and quality content to profit from a blog.
Here is how to start and run a blog in Kenya.
7.  Small kinyozi
Kinyozi business remains in demand as long as people have to cut hair. 30K capital can enable you to start a small Kinyozi shop. 
The money will go towards getting a shaving machine, a seat, and paying for rent and a permit. To achieve this, you should target to set up in a high-density but the low-end area where factors such as rent are affordable.
This will help you to manage your costs and increase your returns.
The success of this business is dependent on the type of service you offer. A good service will always attract customers back.
8. M-Pesa shop
Nowadays, it is easier to start an M-Pesa shop. You will need an agent line and a secure location to operate from. Due to the high number of customers using the service, there is a ready market to serve.
The more customers you serve, the higher your income. Some of the key services to offer in such as business include deposits, withdrawals, and airtime top-ups.
9.  Nail Business
The nail business is currently in trend as more people, especially ladies get their nails done. To start this business, you need to have a good location and offer quality products and services to succeed.
You should target a strategic location such as business streets to grow your customer base.
10.  Baking
There is a ready market for baked products such as cakes and bread. Another advantage of this business is that you can do it from home. This helps to reduce some costs such as rental.
One of the main pieces of equipment that you need to succeed in baking is an oven. You can use the home one to start off and then focus on expanding to a commercial one as the business expands.
The ideal market for such a business is your neighborhood. You can target to supply cakes during events such as birthdays, parties, and graduations.
11.  Milk shop
Milk is a high-demand product in the country due to our need for tea. Hence, starting a milk shop will have ready customers.
This kind of business does well in residential areas where customers can access it easily. You should strive to get a reliable supplier who offers a high quality product.
Due to the perishability of milk, it requires special handling and high-level hygiene. Hence you will need a refrigerator for storage.
12.  Photography
With this capital, you can get a relatively good camera to start your photography business. Photography services are in high demand as more people seek them.
As a photographer, you should target to get market in events such as graduations and weddings. You can get a camera for an average of 20,000 shillings.
There is also a big online market that you can serve by posting your photography works and users can buy to use them. Some of the sites that support this include Shutterstock and Pexels
13.  Tailoring
There is a high chance you have visited a tailor before. Tailors offer essential services in assisting us to mend or make our clothes.
Most tailors are strategically located along busy or residential areas. This is because it is easier to locate them.
The business requires you to have tailoring skills. You can learn from either going to school or learning from a mentor.
As long as you offer customers good service, you will succeed in the venture.
14.  Butchery
Butcheries are the main sellers of meat in Kenya. They offer various types of meat such as beef, pork, and goat meat.
They are strategically located along residential areas or in busy places for easier access. You require to have basic equipment such as the scale and meat cutters. You will also use your capital to pay for the permit and buy the starting stock.
15.  Shoe shining business
The business fits best in the urban centers where the is a high traffic flow. Shoe shining involves activities such as polishing shoes and mending them as well. You can also sell some shoe wears such as socks on the side.
To start, you require to have a place well set up to accommodate your customers. You should also get the skills necessary to ensure business success.
Below is a recap of the top 15 profitable businesses to start in Kenya with 30K.
Grocery shop
Fruit juice shop
Poultry farming
Cereal shop
Mitumba clothes
Blogging
Small Kinyozi
M-Pesa shop
Nail business
Baking
Milk shop
Photography
Tailoring
Butchery
Shoe shining business